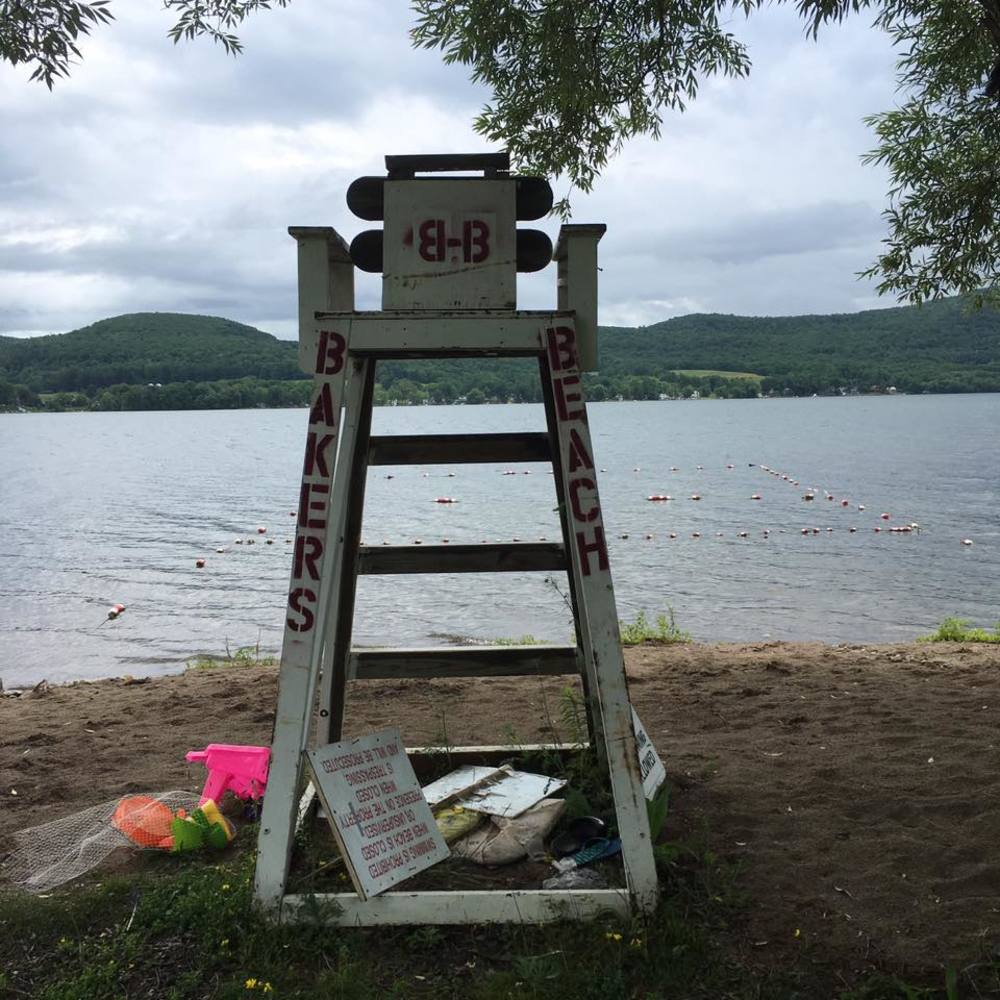 Baker's Beach is the perfect place to spend a day with your family enjoying the serene lake with gorgeous views.  Open 11am to 7pm from 7/4/18 through 8/30/18.  Swimming permitted when lifeguard is on duty.  Call 315-858-2043 for more information.
Recreational Activities at Baker's Beach on Canadarago Lake
Fishing
Swimming
Boating
Picnicking 
Fishing on Canadarago Lake
Canadarago Lake is a popular fishing destination in New York State, holding multiple bass tournaments throughout the summer.  Fish in Canadarago Lake tend to grow average to above average sizes (the average largemouth bass is around 2.5 pounds, with many exceeding 4 pounds), and is popular for panfish and walleye as well. Â Approximately 40,000 walleye (4-5" in length) are stocked annually. 
Fishing Access on Canadarago Lake
The state park's boat launch is located in Richfield Springs off Route 28, 3 miles south of NY Route 20, at the end of Dennison Road.  There are two concrete ramps with parking for 40 cars and trailers. Please note a day use fee is charged in season, and there is a limit of 25 yellow perch per day.
Fish Species 
You will find over 30 species of fish in Canadarago Lake, including, but not limited to:
Brown Trout
Common Carp
Rock Bass
Bluegill
Smallmouth Bass
Largemouth Bass
Yellow Perch
Walleye