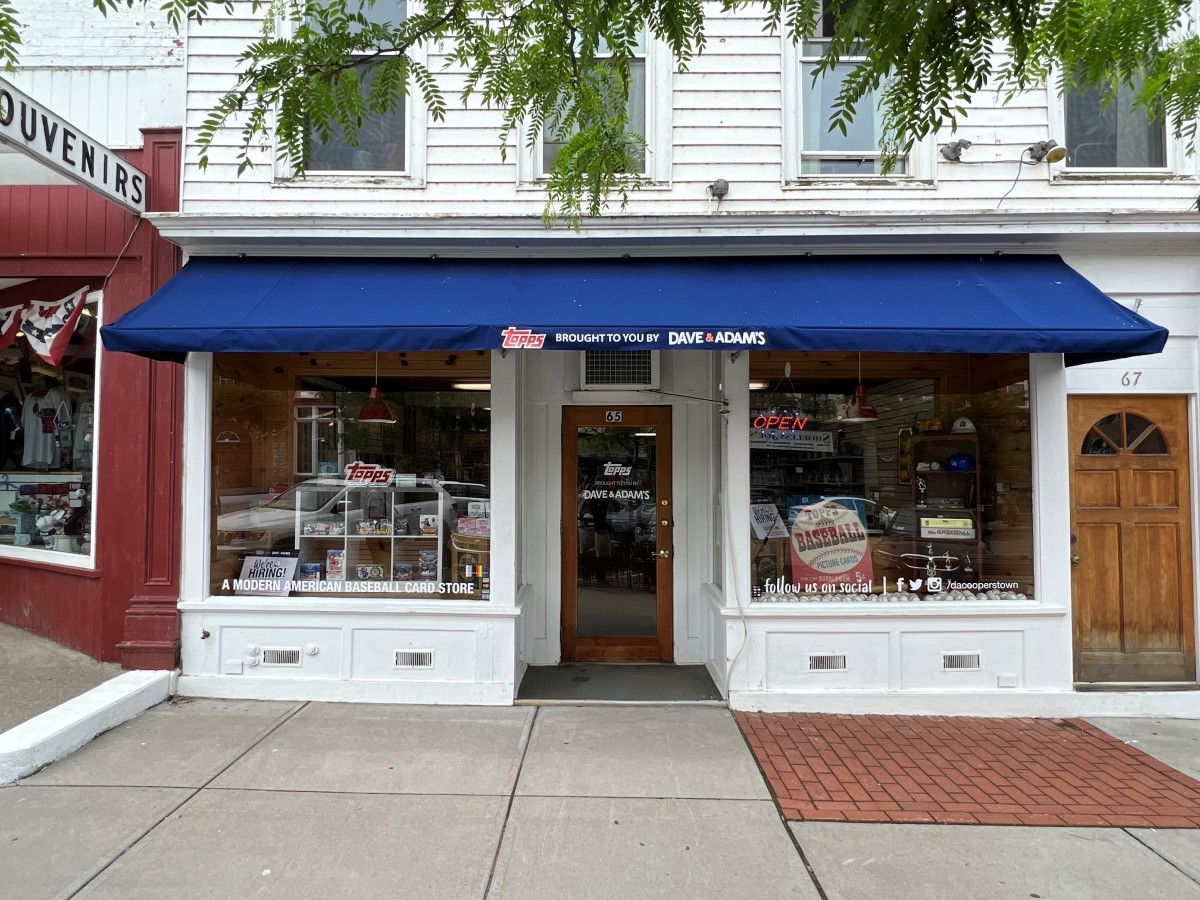 A Modern American Baseball Card Store
 Located just a few hundred feet from the historic Baseball Hall of Fame, Topps by Dave & Adam's offers an amazing selection of unopened packs and boxes.
 Topps by Dave & Adam's builds upon the rich history of the game of baseball in the Cooperstown community. With over 100 years of combined experience within the trading card industry, the shop provides a destination for collectors that is located in the shadows of the Baseball Hall of Fame.
Families are encouraged to check out the store on their trip to Cooperstown as no one is going to walk out empty handed. Children receive a free pack or other promotional items that have graciously been provided by Topps.
The historic location that truly captures the history of America's pastime provides the perfect backdrop for baseball fans young and old to rip open the excitement with a pack of Topps cards.